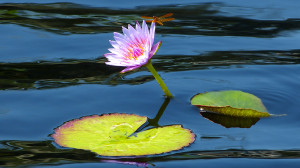 Naples Botanical Gardens
4820 Bayshore Drive Naples, FL 34112
Tel: 239-643-7275 / 877-433-1874
Garden Hours: 9am – 5pm (Tuesdays 8am – 5pm)
Admission: Members FREE, Adults $12.95,
Children 4-14 $7.95, 3 and under free

I recently visited the Naples Botanical Gardens with my good friend Amy who was visiting from up north for a few days before continuing on her adventure to escape the winter "back home". Amy's a very talented florist/designer and helped with my daughter Emmy's wedding last summer. It was a pleasure to show her around Naples for the day.
It proved to be a good use of our time to have a first look at this wonderful spot and to take some photographs on what turned out to be a beautiful sunny day.  I was pleasantly surprised at how nice a place this is to walk through and I highly recommend it if you're ever in Naples.
With some small construction projects still in full swing, the facility is developing several new garden areas. We found our way through several  of the theme gardens,  with lots of stopping places around the paths and ponds, a small butterfly conservatory and a place for the kids to have some fun.