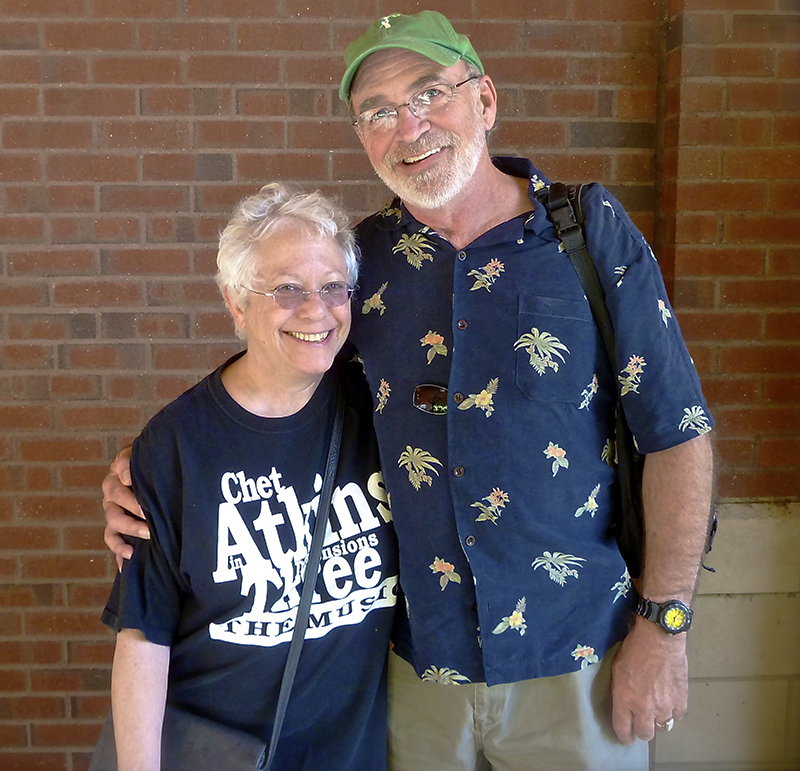 Janis Ian has been a personal friend for nearly 20 years and was my neighbor for a good number of the years I lived in Nashville.
Our history together goes back to the 90's when I was building Songs.com and she was quick to see the value of making use of the Internet and Web. We worked together on an online auction that she held to raise money for her mother's Alma-mater, Goddard College. We sold off a great deal of her career memorabilia and raised over $65,000 – all this before there was an eBay or Amazon. It was a remarkable achievement for the time.
Janis continues to tour and to write. She won a Grammy Award for her audio auto-biography "Society's Child" in 2013 and also released "The Tiny Mouse" audio book in the same year.
We don't get to see each other very often, but it's always warm and with great memories, plenty of smiles.
Janis Ian Official Web site:     http://janisian.com
Read about the online auction here: http://www.janisian.com/auction/