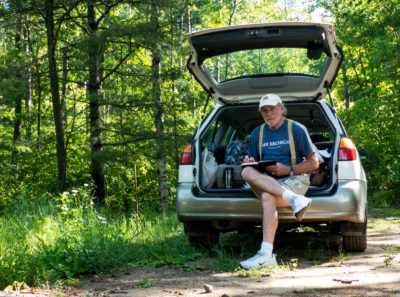 July 3, 2017
It's been really great to be back "home" in northern Michigan – with plenty of gray days and a lot of rain in May and June, the sunny days stand out and take center stage now that we're into more predictable weather patterns. And, being by the waters of Grand Traverse Bay and Lake Michigan, there's always a landscape worth stopping for and having a look. I do that a lot.
I've been working with my pal Paul for the past couple of months, finishing up a little house on Pearl Lake that we framed up for some friends last year. It's a beautiful spot… so serene that I can't help pulling out my camera and notebook while the lake wakes up, starting some days with a few photos and paragraphs before I fire up the tools and get to work. There are loons, eagles, otter and all kinds of fish – some big enough to break the surface of the water leaving a wake behind them. Of all that, the songs from the loons are the most magical.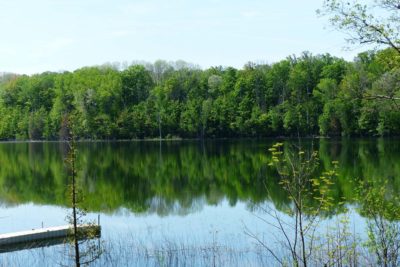 I'm living in Elk Rapids for the rest of the summer and planning a move back to Leelanau county in the fall where I'll find a good spot to write songs and finish the book I've been writing. It's a mystery-thriller that ends up on Beaver Island. I don't think I've enjoyed anything as much as pulling this story from the archives of my past adventures. More to come on that.

As agitated as the rest of the world feels right now, it's quiet here and for the most part peaceful; a good place to watch the "great unbalance" from what feels like a safe distance. It's good to be in a place where I know my way around in the dark. Good air, good water, good people. Safe in the morning sun.

So, that's my plan so far… to get settled, watch the leaves fall and finish my book before I head south again for the winter.