Researching The History of the Keys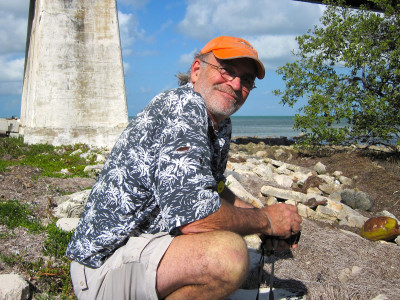 February 3, 2013
I've been traveling to the Keys almost every weekend – and I'm caught up in the history and the mood, taking notes and enjoying some great new friends.

The history of the Florida Keys is colorful and, well, "historic". Discovered by Juan Ponce de León in 1513 who claimed it for Spain and considered it the northern part of Cuba. Native populations now extinct. Defended and lost by the English, the Spanish and the Indians. Acquired by the United States in 1821. The Keys also played a role in the Seminole Wars, and Key West has been the wealthiest city (per capita) in the United States four times in its history.

Most recent visits have included Pigeon Key, Indian Key, Marathon, The Hurricane Monument in Islamorada, Crane's Landing, the Navy Blimp on Cudjoe, the museums in Key West, Fort Zachary Taylor, The Bat House on Sugarloaf Key, and even the Butterfly Conservancy and the Key West Aquarium.