Scouting the Florida Keys
May 10th, 2013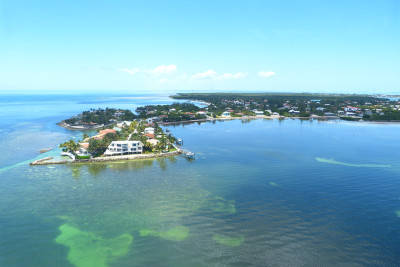 Took a helicopter ride out of Marathon with my friend Jen on her birthday and got some great photos of the Seven Mile Bridge, Pigeon Key and the blue-green shallows surrounding this middle-ground in the Keys. Marathon started out as the spot that Flagler's railroad set up headquarters for the completion of the Key West Extension. It was the only place during the construction period that had enough room to build a turn-around for the trains. As a result, the area filled up with warehouses, machine shops and blacksmiths, permanent quarters for workers with families and a hospital.
The Seven Mile Bridge is a spectacular feat of engineering and is a hallmark of the effort it took to build the railroad from Homestead to Key West. Today you see remnants of the old bridgeworks as they move West off Grassy Key and turning back south at Pigeon Key.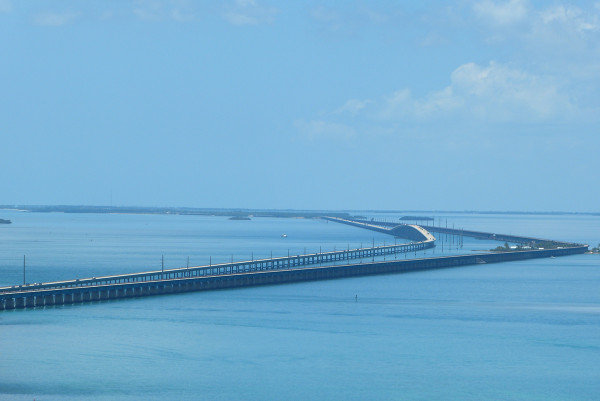 April 21st, 2013
Recently spent a day each in Islamorada and Key West. Spent one day with dolphins and the other with the Great Unexpected.  What a contrast.
There are several great places in the Keys that keep, protect and rehab dolphins, and all of them are worth seeing. Theatre Of The Sea in Islamorada is a great spot with a good number of exotic birds and animals,  but smaller than I thought it would be after driving by their huge sign so many times. Interestingly enough, it's built around a rock quarry established while the Key West Extension was being built – so the canals and waterways in it have been there for a hundred years. But if you want to get up close and personal and even swim with dolphins, you can do it there.
The Dolphin Research Center in Marathon is a favorite spot to visit.