November… 2014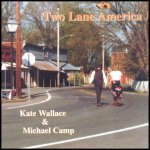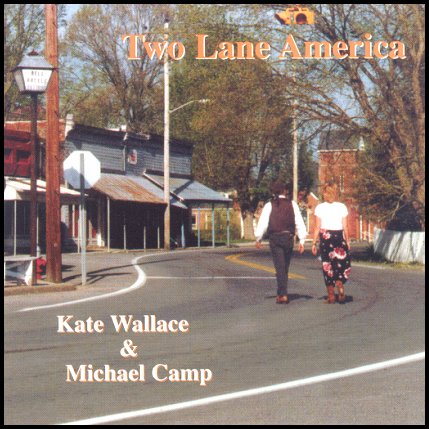 November was a very quiet month here in Naples. No big trips or travel, no house guests or company, just good quiet time for a little writing and some photography. And while the weather up north and all other parts got so nasty and cold, it's been the same old paradise down here.
I did manage to get some downloadable songs on this site.
You can download them here
---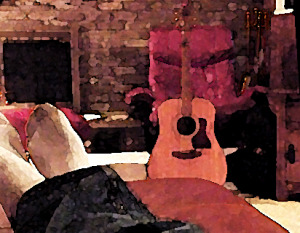 October… 2014
Leelanau and Elk Rapids, MI (October 04 -26)
Three weeks in northern Michigan put me right in the middle of one of the most beautiful color seasons I've seen up there. I found myself always in the company of best friends, in the midst of amazing landscapes and quiet (very quiet) time to myself. No Internet. No TV. I spent the days building a little project for a friend and the evenings with just a guitar and a fireplace to sit next to.
It was perfect. Took some great night shots while I was there, too.
---
September… 2014
Naples, The Keys

Had a great weekend in the Keys, a time-alone getaway at a little bungalow on Big Pine and a day-trip to Key West. Since I've gotten fairly acquainted with the islands in the past couple of years, it's become a good place to do a little soul searching now and then… and a little of that never hurts.
But no big adventures this month – more just staying close to home and starting to make a plan for "whatever comes next".
Naples hasn't lost it charm, either. It's been quiet here through the summer months – but won't be staying that way much longer, the "snow birds" sure to be on their way by mid-October.

---
August… 2014
July 26 – August 3 Lindberg Lake, Montana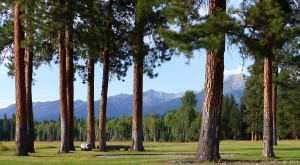 Thanks again to my friends Jim and Wendy, who brought nine of us to their ranch and lake house in Montana again this year. Eight days in the Montana wilderness – no cell phones, no Internet, no media. Just mountains and bears.
This was our third year for gathering best music pals together in this wonderful place and we had a blast. Great food, big laughs, heart-felt conversations with the most amazing landscapes as a back-drop. It makes you think… that's for sure.
---
July … 2014
June 27 – July 18Leelanau County, MI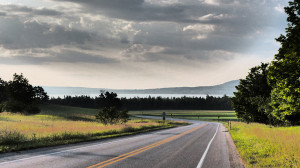 Three weeks in the north was good medicine. Beautiful days, cool nights and time with some of my best pals made for a good summer start. I'll take it.
I've traveled this whole country for the past forty years and I still feel most at home around the quiet woods and waters of the Leelanau. I know the roads, I know the northern stars and I know the people. It's a good life.
---
Finding My Way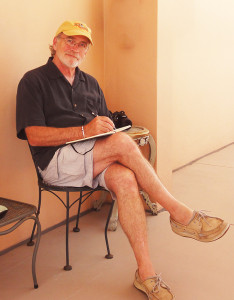 Back To Real Life
Like a lot of people, I've been more and more concerned about how much modern-day technology I'm really going to let into my daily life. Up until recently I was as much a captive as everyone else to my phone, computer, E-mail, text messages and social media. But things are changing.
I don't want to be one of those folks looking down at the phone or tied to the computer all day… there's big life out there and I don't need a phone or a laptop to find it. Even though I had a hand in making the Web what it is, I can still see bigger and better things…
I'm going to plan an adventure or two.. the old fashioned kind.. where you walk in the mountains or amble by the sea shore looking for treasure. I'm going to leave the computer on the desk… and keep the cameras and journals close. I'll keep you posted…
---
The Smallwood Store – Chokoloskee, FL
January 1st, 2014 – Naples, FL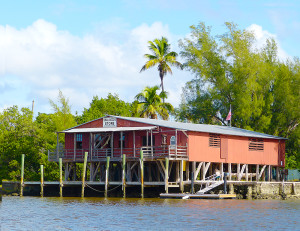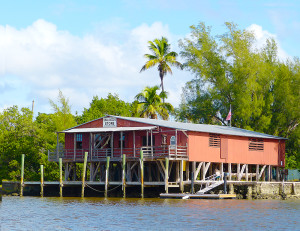 I started this year with a day trip into the Everglades to visit several historic sites. Most enjoyable was my New Year's Day visit to Smallwood's Store on Chokoloksee Island.
The store is the site of the infamous "Killing Mister Watson" legend, and all the history of other turn-of-the-century Florida outlaws and unsavory characters.
---
School Days and Getaways
April 13, 2014 – Naples, FL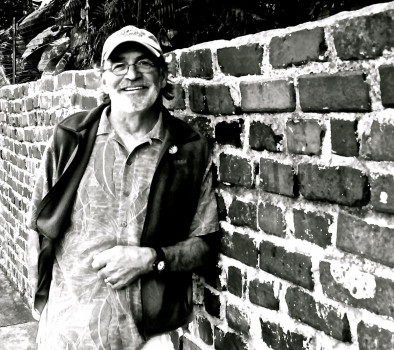 I've got a great job. In fact, I have several. More than that, I'm sure glad I do.
And No, I haven't moved to Key West. Not yet, anyway. But I have been exploring again.
I've played music all my life, and alot of the people I know I know because that's how we met… at a club in Somewhere, USA – or at a festival, a back-yard picnic, over a rock along the highway in the U.P, over beers and lies in an old smokey bar. I love that part of my life.
But there are so many "other" parts, too. Especially now. I love Golf and don't play enough. 23rd year sober. …a daughter getting married. Personal stuff… true friends… and so many adventures behind me that even I'm surprised when, out of the blue, I remember one I'd somehow temporarily forgotten.
So, I've been trapesing around South Florida for the past six months, apparently becoming quite a history buff in the process, and reconciling my own. A railroad in the Keys – the hidden mysterious history of the Everglades and the Seminole. Greater understandings and inner peace. Those are my current adventures. It's a quiet, busy life these days, all good.
I'll keep you posted.
I'm wishing you well on your adventures, too.
Never fail to see them.
Om Shanti
---
Key West Getaway …. Hemingway did it…
November 20-24, 2012: Florida Keys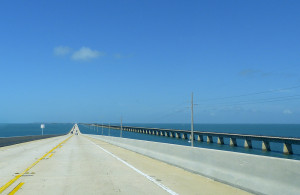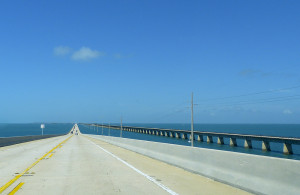 My recent getaways to the Keys and Key West have left me with all kinds of ideas and a surprising new interest in the history of south Florida. I'm thinking I may have to pull a "Hemingway" and find a spot down there, push the rest of the world away and work on my book. Why not? Hemingway did it.
The Keys are rustic and tropical, a much slower pace than most of south Florida. The old Bahamian lifestyle isn't for everybody, but I think it'll suit me just fine. It's quiet there…removed from the hub-bub. Focused on the simple life..being in a hurry just doesn't fit the program, and well, I'm not in a hurry.
---
Olde Naples – September 2012
If my father ever gave me a good piece of advice, it was: "Always spend your last dollar in a bar…"
I remember the first time I was actually down to my last dollar… I walked into a roadhouse saloon in Kitridge Colorado, long hair, a backpack and a guitar…I put a dollar on the bar and said.."This is my last dollar"...ordered a 3.2 beer and asked if I could "play a few songs" for dinner….I was a few months from 19 and had already been a year on the road. The bartender/owner of the place was a rough looking woman who gave me a friendly look, pushed the dollar back across the bar to me and said.."this one's on me…"
It turned out the ol' man knew what he was talking about…
[contentblock id=mailme]